Mark sommerville
Video Creator / Creative director
Formerly Creative Director for one of the biggest creators in the world (Zach King). Now creating my next adventure.5B Views and counting
Clients with over 125M FollowersI help creators + brands with creative direction, feedback, and creative process optimization.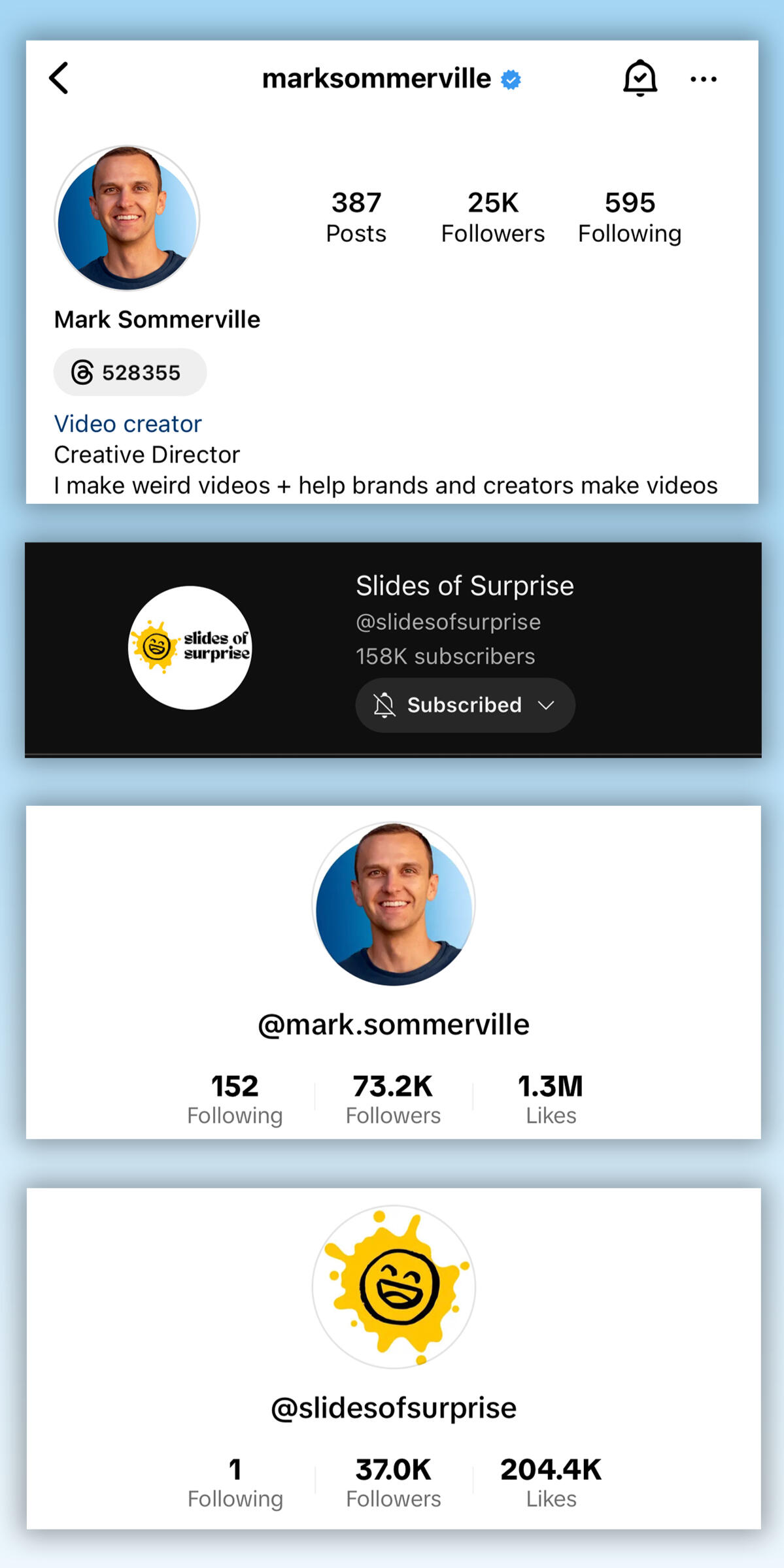 Work
What can I help you with?
Creative Direction - generate and refine ideas for your content
Content Audits - identify opportunities and areas of growth for your channel
Creative Workflow Optimizer - help you build systems to create your best work and avoid Creator burnoutWhat's my experience?
Creative Coach for clients with over 125M Followers
My ideas have resulted in 5B+ ViewsFormer Creative Director for Zach King. Worked together for 8 years before I branched out to start my own thing. During that time I:
-Wrote and developed videos viewed over 5 Billion times
-Helped grow the social channels from 1 million to over 100 million global followers
-Wrote and pitched Branded Content concepts to the biggest brands in the worldOther featured clients:
Aaron's Animals (7.5M on YouTube)
Johnny Harris (3M on YouTube)
About
During his time in college, Sommerville started his own music production company "The Wave Shop." He mixed records for artists around the world such including Bebe Cool, James & FJ, and more. He produced records for artists such as Tyler Sjostrom (What We Say We Are, Bones Hold Me Up), Kevin Marble (What Are You Afraid Of?), and more. Sommerville also published music production tutorials on YouTube during this time.Sommerville's interest in music production soon led him into the field of sound design for film and online video. Through a mutual friend, Sommerville was connected to YouTuber Zach King in 2013. He started sound designing for King in 2013, their first collaboration together was The Cliche RC Action Chase. Sommerville would go on to sound designing for King for many of his successful YouTube videos and Vine videos.After moving out to Los Angeles, Sommerville began collaboration more on the creative development and writing with King. As King's popularity was taking off on the social media app Vine, Sommerville became one of the founding members of King's team, writing creative for the videos, branded content, and often doing the sound design.Sommerville eventually became creative director at King Studio, writing branded content for Fortune 500 companies such as Apple, Alphabet Inc. (Formerly Google), The Walt Disney Company, Amazon, and more. In addition to writing video content, Sommerville also co-authored 3 middle grade novels with King for HarperCollins, wrote keynote speeches, and co-created a filmmaking course for Apple stores worldwide. In his final year at King Studios, Sommerville wrote a TED Talk for TED 2021 in Monterey, CA.Sommerville and King worked together for 9 years, building the brand and growing the channels from 1 million followers to over 100 million worldwide.In January of 2021, Sommerville left King Studio to enter his "spaghetti season" - where he claims to be "tossing ideas at the wall until something sticks." Sommerville has been posting daily videos on TikTok and Instagram while testing new entrepreneurial ventures online.Now, Sommerville helps creators and brands with their video content and runs a brand called "Slides of Surprise" where he sells PowerPoint Practical Jokes.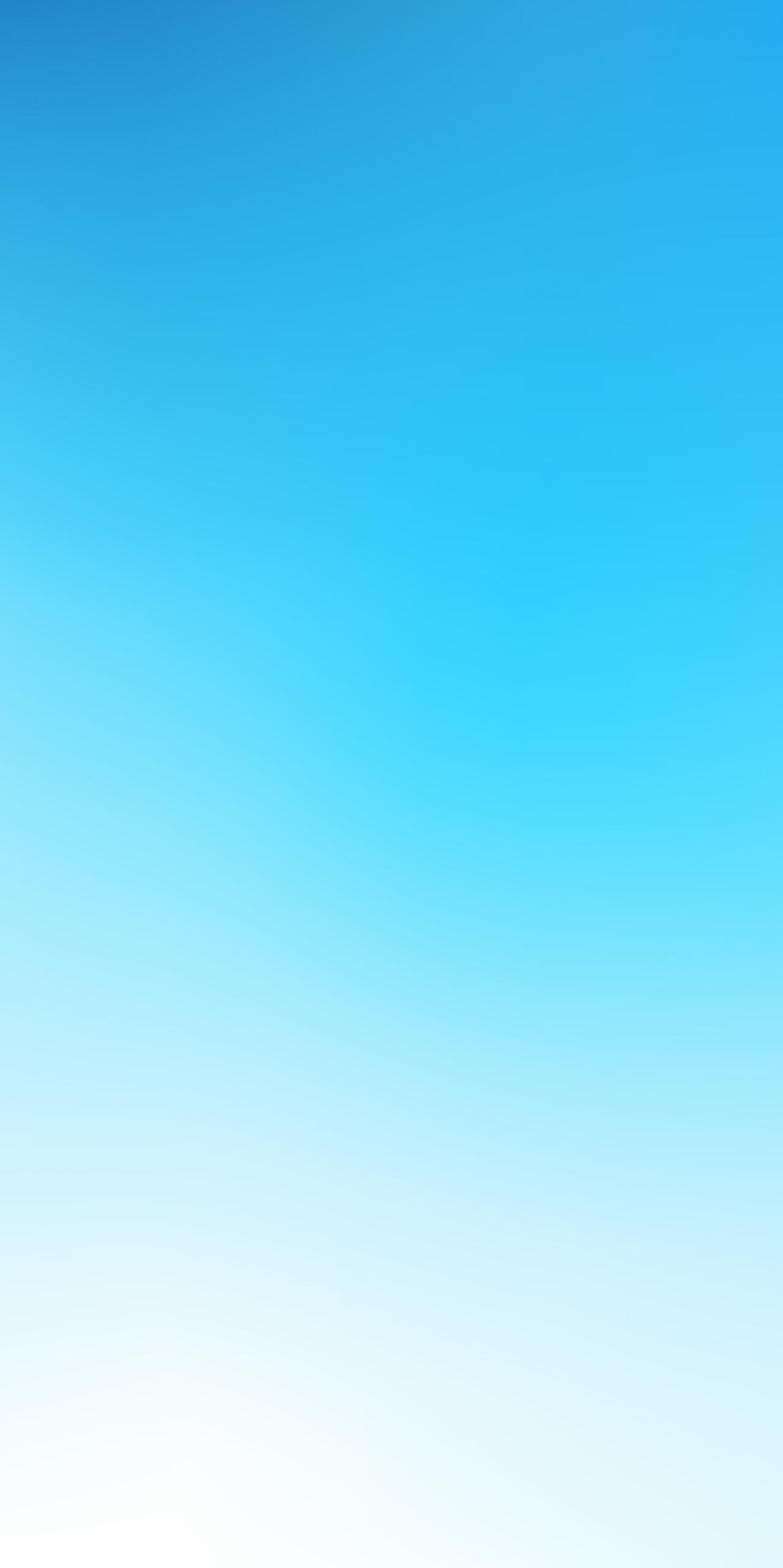 Contact
I help creators + brands with creative direction, feedback, and creative process optimization.